It's a Wednesday afternoon and the nurse's station at Hospice of Hope's Care Center in Maysville is quiet but busy.
Registered nurse, Donna Earlywine has been working at the Care Center at Kenton Pointe since it opened in 2012. Earlywine said, "It's just an awesome place to work. We get to take care of people. Every day when you go home you know you've made a difference."
lot of people may think of Hospice as a place but it's a service and philosophy of care which focuses on quality of life, rather than quantity. Kavin Cartmell , executive director of the non-profit Hospice of Hope, said individuals who've been diagnosed with an incurable disease with a life-limiting prognosis are eligible for the service. That could include end- stage heart disease, end- stage lung disease, dementia or a cancer diagnosis no longer benefiting from treatment.
"The hospice patient typically has an attending physician and the physician will recognize that medically that disease process is progressing to the point where treatments are no longer being effective," said Cartmell.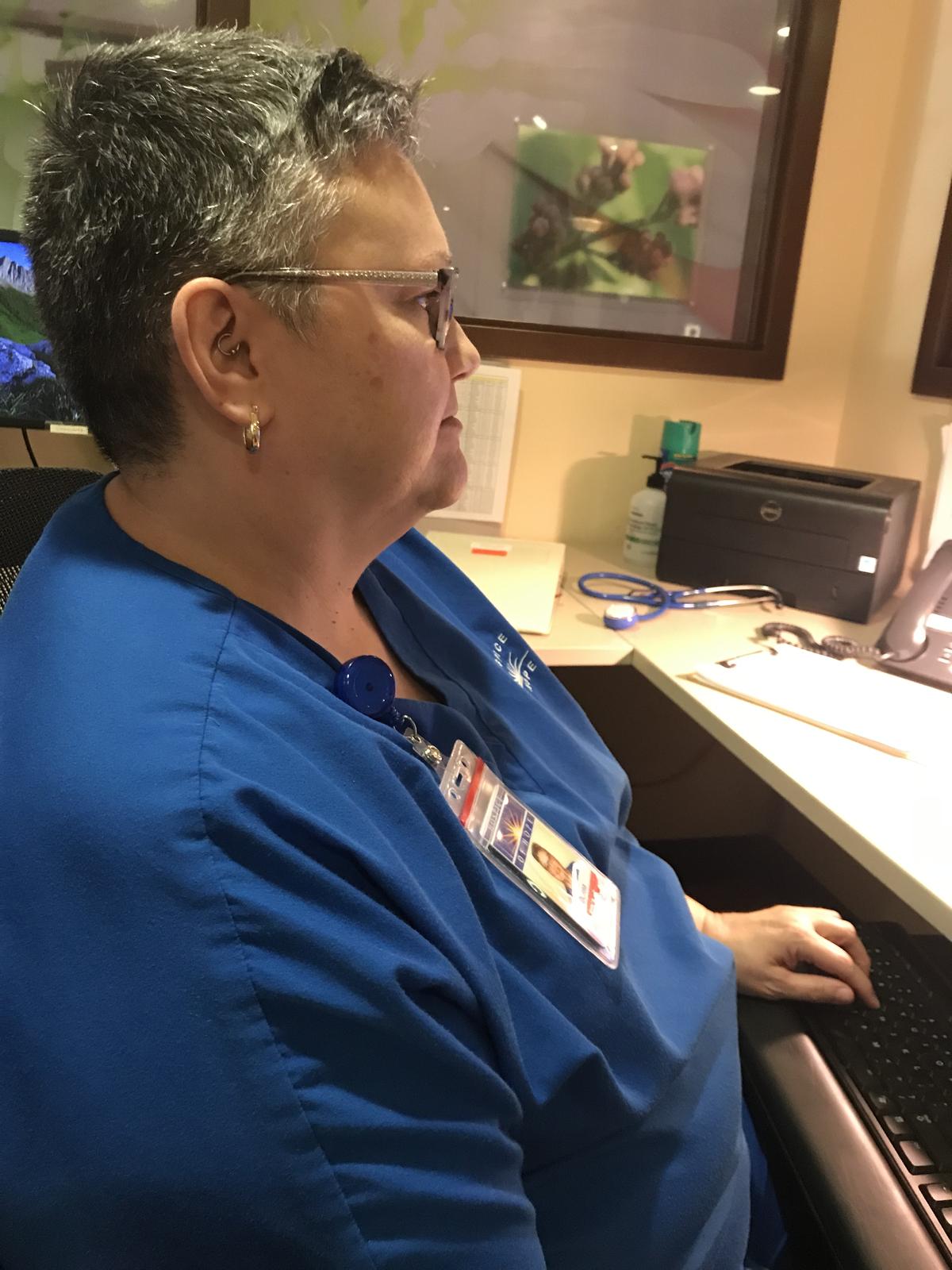 According to Cartmell the physician will consult with Hospice of Hope's interdisciplinary team made up of several practitioners. Those include a hospice chaplain, social worker, and case manager to evaluate the patient for hospice care.
"Typically we probably have about 96-97 percent of patients will die in the home which could be a nursing home if that is their location of care. We currently have about two- percent of our patients who receive inpatient level of care and pass here" said Cartmell.
Sometimes people turn down the recommendation for hospice care. But Gail Teegarden's 77- year -old father decided on hospice care with Hospice of Hope. She said the team has been a comfort.
"Well with hospice, when the choice was given, it's like when you think of it at first, you don't want hospice because you have to accept that it's the end. I don't want to say it's a wonderful experience but the staff they are amazing. And if we need them,when we push the button they're always there," said Teegarden.
There are myths about hospice such as the patient is always bedridden. Myths might confuse patients when it's time to make a decision according to Dr. Craig Denham, medical director at Hospice of Hope. He said it's a common myth that hospice is only used for the last few days of life but hospice eligibility means a person's life expectancy is 6 months or less.
"Folks that come to us with weeks or months always do so much better. Part of that is an associated myth that hospice is just medicine. Matter of fact, a lot of times the least important thing we do is managing someone's medicine. It's the social and spiritual care that the patient and family receives. And there are actually disease processes where people live longer due to hospice care than they would have with traditional medicine because of the deprescribing and because of less stress on the patient and the family," said Denham.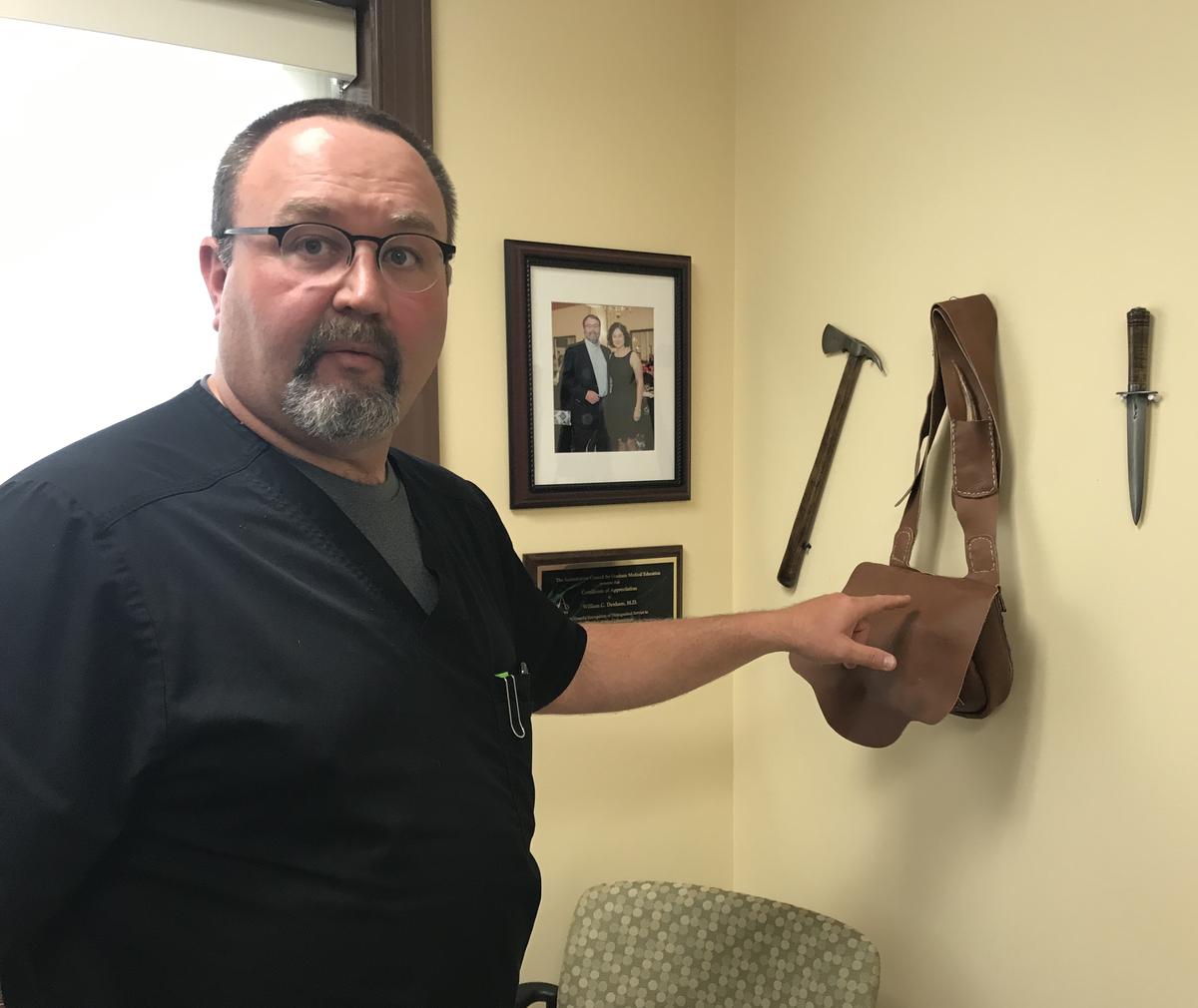 Denham thinks it would be helpful to patients if health care providers in the United States addressed the topic of death more directly. "Having that conversation with your patient whether it's heart disease, Alzheimer's, cancer, emphysema is responsible. And preparing them for that eventuality is responsible but unfortunately, we avoid that a lot as health care practitioners," said Denham.
Denham said another necessary conversation to have with patients who have a serious illness involves palliative care. It's specialized care for a patient, intended to provide additional support for the patient and the family. "With palliative care, the primary goal is prolonging one's life. Palliative care is an adjunct to try to improve some comfort areas while you are prolonging the person's life. Hospice, the goals have shifted. And the priority is comfort only. You are no longer trying to prolong someone's life," said Denham.
Executive Director Cartmell said Hospice of Hope is 31- years -old. She said patient survey results reflect that 97 percent of patients would recommend Hospice of Hope to another. "I also look at our state surveyor visits that I'm actively engaged in and they historically are very complimentary of the care and services we are giving as an organization," Cartmell said.
Cartmell said there's an adage among hospice workers which is, "once you've seen one hospice program ,you've seen "one" hospice program". She said it's important for patients and families to have a conversation about end –of- life care before there is a need. All 120 Kentucky counties offer hospice care.
People like you value experienced, knowledgeable and award-winning journalism that covers meaningful stories in Central and Eastern Kentucky. To support more stories and interviews like this one, please consider making a contribution